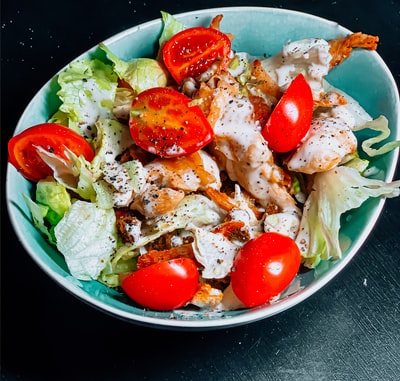 Make seasoning paste: Wearing rubber gloves, seed and devein jalapenos and about half of cherry pepper s or red chilies for a moderately hot dish. Trim root ends and tough tops of l emongrass, discarding dry outer leaves, and slice thin. Cut gingerroot into 4 pieces.
To a food processor with motor running add jalapenos, cherry peppers or red chilies, lemongrass, gingerroot, and remaining seasoning paste ingredients, 1 at a time through feed tube, and puree to a paste.
Trim beans and cut into 5 cm pieces. Heat a 6 litre heavy kettle over moderately low heat until hot. Add oil and heat until hot but not smoking. Cook seasoning paste, stirring frequently, until dry and very fragrant, about 25 minute s. Add chicken and cook over moderate heat, stirring, 10 minutes. Add water and simmer chicken, covered, stirring occasionally, 25 minutes, or until almost cooked through. Skim any fat from surface.
Stir in beans and simmer, covered, until beans are almost tender, 5 to 10 minutes. Stir in lemon juice, soy sauce, sugar, and salt and simmer, covered, 5 minutes, or until beans are tender.
(Braised Chicken with Chilies and Chinese Long Beans) Notes: The intoxicating seasoning paste in this Eurasian stew may be used to flavor chicken, beef, lamb, or seafood.
Serve braised chicken with rice.
Makes 4 to 6 servings.
Related recipes