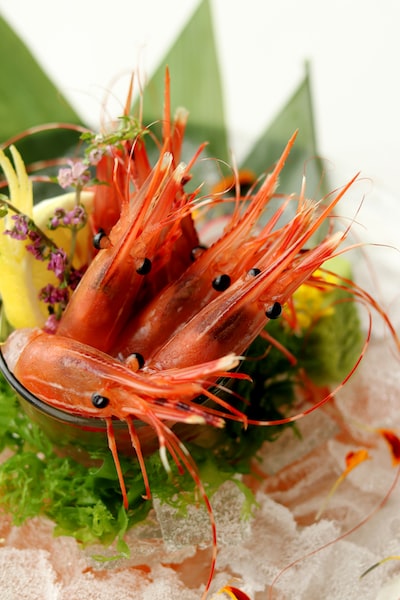 Wrap 1 shrimp around 1 water chestnut. Wrap in 1 bacon piece and securewith toothpick.
Repeat with remaining shrimp, water chestnuts and bacon.
Melt 3 tablespoons butter in heavy large skillet over high heat. Add halfof shrimp and cook until bacon browns, about 2- half minutes per side.
Transfer to large gratin dish. Repeat with remaining butter and shrimp.
Preheat broiler. Beat cream cheese in medium bowl until smooth. Addremaining ingredients and beau until blended. Season with salt.
Spoon sauce over shrimp. Broil until top is golden brown. Divide shrimp among plates and serve.
Related recipes