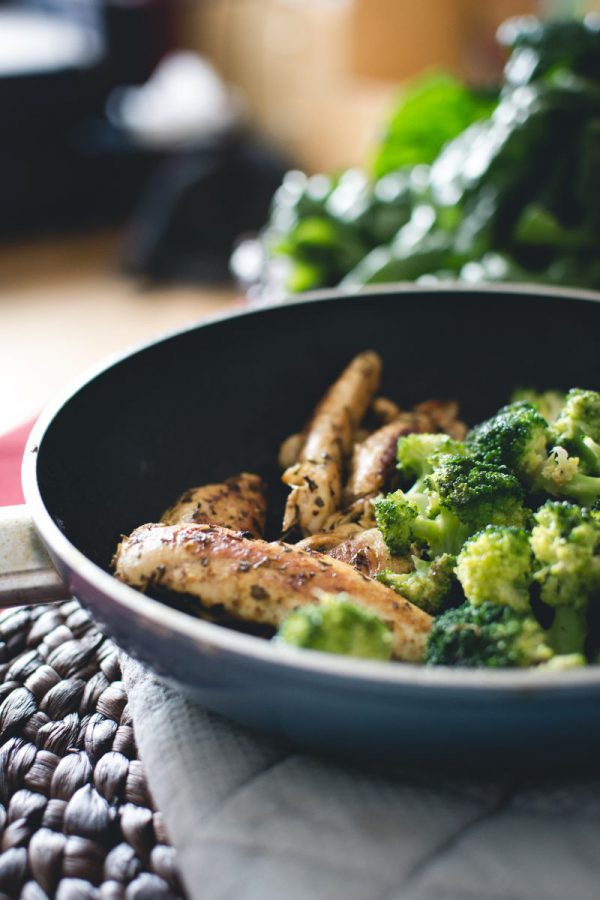 Ingredients
In a large frying pan, brown chicken breasts in the oil. When they are done, remove them, and fry off the seasonings; onion, bell pepper, shallots, garlic, and parsley. When the onions are clear, put the entire mixture in a large casserole dish. Add the mushrooms and peas, and then fold in the cream of chicken soup. Top with the crushed crackers and bake at 180ºC for 1 hour.
Options
1. Put entire recipe into a pie shell and use either the cracker topping or another pie shell, inverting it out of its pan, as the top crust.
2. Use individual 15 cm tart shells to make several individual pot pies.
3. Add other vegetables to this mixture, although you will need to steam them first. Try these: carrots, broccoli, corn, cauliflower, potatoes: or use up your leftover cooked veggies.
4. Use leftover cooked chicken or leftover holiday turkey. Freeze potpies for future meals.
5. Serve over rice or bake with cooked pasta.
Related recipes