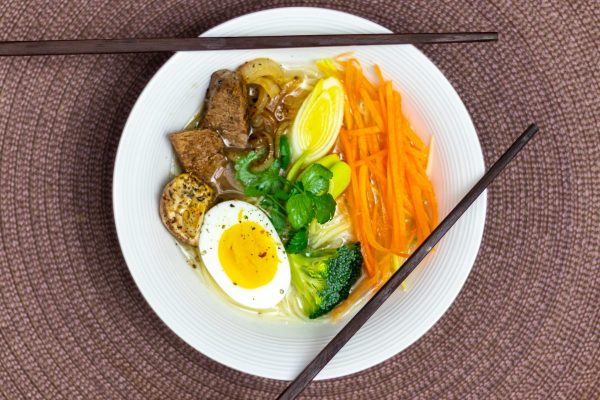 MEATBALLS: In a large bowl, mix together until well blended 1 pound lean ground beef, one third pound bulk pork sausage, half cup cornmenal, quarter cup milk, 1 egg, 1 small onion, minced, 1 garlic clove, pressed or minced and half teaspoon crumbled dried basil leaves.
Shape the mixture into about 2 cm balls. If making ahead, return the meatballs to bowl, cover, and chill up to 4 hours.
In a 6 to 8 litre pan, combine broth, tomatoes and their liquid, chiles, onion, basil, oregano, and hot pepper seasoning to taste. Bring to a boil over high heat. Add rice, cover and simmer 15 minutes. Add meatballs. Cover and simmer until meatballs are not pink in the center (cut to test), 10 to 15 minutes longer. Stir in the minced cilantro. Laddle into bowls and garnish with cilantro sprigs. Add salt and pepper, to taste.
Makes about 5 litre , 10 to dozen servings.
Related recipes