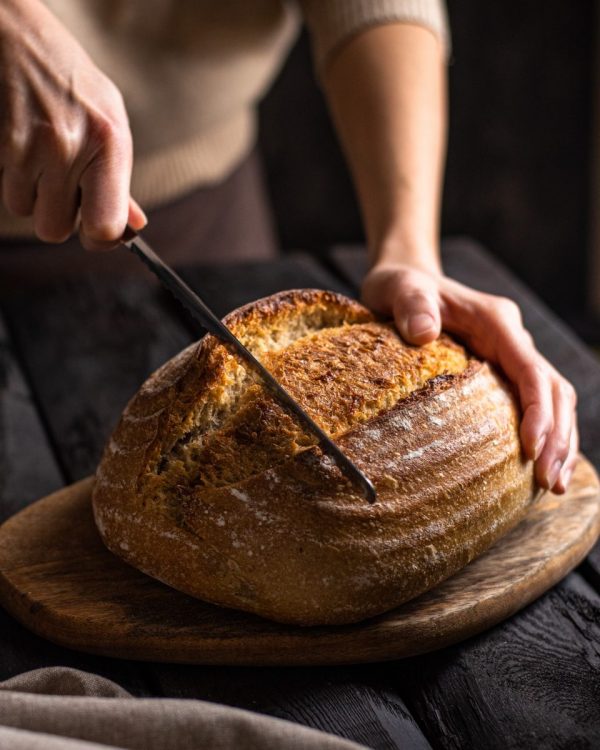 Unless the instructions that came with your bread machine call for putting the yeast in the pan first and incorporating the liquid ingredients last, pour the milk into the baking pan of your bread machine and break in the egg. If the butter is not soft, cut it into small chunks to ensure its blending into the dough, then add it to the liquids.
Next add the almond paste, sliced so it will blend better too. Measure in the flour, brown sugar, and salt, and add the yeast as directed for your bread maker.
You can use your machine's full cycle with this bread, but the quick cycle is better. If a light color setting is available, use it as well.
As soon as the bread has finished baking, remove it from the machine, closing the cover again, and ease the loaf from the pan. Combine the corn syrup and warm water and brush the top of the loaf with this mixture, using a pastry brush. Sprinkle the slivered almonds over the glaze, put the bread gently back in its pan, and return it to the electronic oven for a few minutes to dry the glaze a bit.
Related recipes