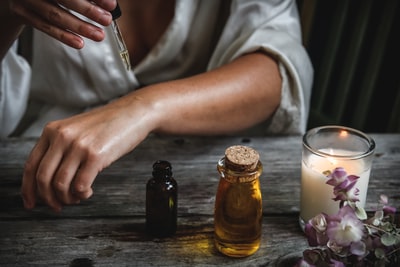 Combine the garlic and nuts in a blender or food processor and puree.
Add the potatoes, and puree. Pour potato mixture into a bowl and, using a whisk, beat in the lemon juice, a bit at a time. Gradually add the olive oil in a thin stream while continuing to beat so oil combines with potato mixture.
When oil has been absorbed, add the egg and beat well.
Note: If you omit the raw egg, you still get a nice sauce. According to an ancient proverb, "Garlic is as good as 10 mothers." If the latest flu bug has hit your house--and whose has escaped--you may be ready to test claims for garlic's medicinal powers.
Since 1983, the National Library of Medicine has gathered 125 scientific papers on the therapeutic potential of garlic. They've found some interesting material. It's clear that allicin, the smelly compound in garlic, is an antibiotic--but only if taken raw. Heat destroys the elements that have antibiotic properties.
Raw or cooked, garlic can also work as a decongestant and expectorant for common colds and bronchitis. Regularly eating raw garlic seems to act as a deterrent for these ailments, according to Dr Irwin Ziment. A Dr Abdullah, who eats a couple of raw garlic cloves a day, claims he has not had a cold since 1973. Admittedly, eating raw garlic won't help your social life but Kyolic, a deodorized garlic compound from Japan, may allow you to have good health and good friends. I've also heard of fresh garlic imported from Japan that supposedly is deodorized. If any of you have found it in local stores, let us know. It would be interestingto hear if it lives up to the claims made for it.
Since having the flu is no fun, this may be a good time to take your chances and share some pungent garlic dishes with friends and family--for health's sake. It's easy to add minced fresh garlic to hummus or tabbouleh, Mid-Eastern dishes you can buy in many deli's and natural food stores. If you're brave, you can try my grandmother's cold cure. Spread a slice ofblack bread with butter, then layer thin slivers of raw garlic all over thebread. Eat this and it'll cure what ails you...or keep everyone so far awaythat no germs will reach you!
Aioli is a milder way to enjoy raw garlic.
This French condiment, a sort of mayonnaise, is a puree of garlic, boiled potatoes, olive oil and egg. Serve it with chicken, grilled fish, dolloped into soup and on vegetables.
Related recipes