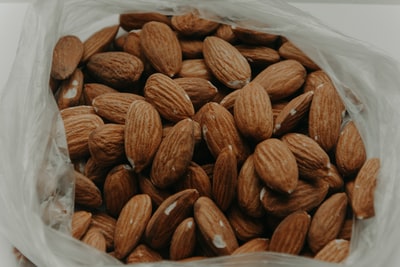 Preheat oven to 180ºC Mix sugar with butter, brandy, vanilla, almondextract, nuts and eggs. Mix well.
Stir in flour, baking powder and salt. Form into a long loaf (orloaves), place on a cookie sheet and bake for 20-30 minutes or untilfirm and softly cakelike. Remove from oven and let cool slightly.
When cool enough to handle, slice into 1 cm diagonal slices andreturn to cookie sheet. Bake for 15-25 miutes, turning once, untilboth sides are brown-flecked and toasted. Cool thoroughly and storein an airtight jar.
Makes 2-3 dozen.
Variation 1 (Mandlebrot): increase sugar to 1- quarter cups. Diced driedapricots may by added.
Variation 2: for a clasic anise-flavored biscotto, substitute Pernod,Ouzo or Anisette for the brandy and omit the almond extract. Severaltablespoons of anise seeds may be added for additional oomph.
Variation 3 (Hazelnut biscotti): use hazelnuts in place of almonds. Ahazelnut liqueur may be used instead of brandy. Omit the almondextract.
Variation 4 (Mediterranean biscotti): use rosewater instead of brandy.
Substitute unsalted pistachio nuts for the almonds, and add 0. 25.5cup diced figs to the dough.
Variation 5 (ginger-flavored biscotti): to the basic dough, add 1 Tablespoonpowdered ginger, a generous dash of cloves and cinnamon, 1 or 2 Tablespoonof candied ginger and quarter cup raisins, if desired. Omit the almondextract.
Variation 6 (Paximatha): this Greek rusk dates back to the 5thcentury, virtually unchanged. Substiture half to 0.75 cup toastedsesame seeds for the almonds. Omit the almond extact and flavor thedough with 1 tsp cinnamon and half tsp cloves.
Variation 7 (Fekkas): a Moroccon twice-baked cookie. Substituteorange flower water for the brandy. Variation 8; Pine nuts may be used instead of almonds, though therichness may be less desirable than the crunch of the toastedalmonds. Candied fruits, too, may be added, quarter to half cup assortedfruits blended into the dough before baking.
Variation 9 (chocolate Dipped): melt half pound semi-sweet chocolatein the top of a double boiler over just simmering water. If it'seizes' or 'tightens', add 2 Tablespoon of unsalted buter and it shouldsmooth out again. Dip only one side of each cookie (the chocolatewon't seal in the moisture that way).
Related recipes